I am living in Switzerland and have a few passions which complete themselves extremely well.

Wood turning has been the start of building myself a wood lathe meeting my experience in the field and gave the start into metal lathe and milling machines.

The office man who loves mechanic

My dream was to get a Myford 7. One friend was going to sell an ATLAS 10 at an interesting price. The machine having an outlook close to my "Myford dream" I could not resist and bought it.

After dismantling a few parts on the lathe I discovered quite a number of gears worn out. That has been the "bang" to recondition the machine.

A lot of people in various Newsgroups which you will find under LINKS have been very helpful and a number encouragements have enlarged my enthusiasm. Thanks to all of those who helped me with their hints.

In the meantime I found a Myford Super 7 I could afford and sold the Atlas. Later I wanted to add a 3 axis DRO to it. Due to its small upper carriage I have not been able to add the so wanted DRO.

I found on Ebay Germany an Italian 10" lathe with Z and X power feeds. The pictures gave the impression of a good state and I took the risk to buy and let it transport to Switzerland without having seen it.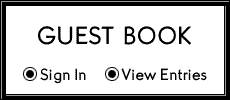 This page was last updated on: 9/4/2013